Hi Jet Fans,
Seasons Greetings to you all.
I would like to introduce you to my scratch build (in progress) of the MIG 1.44.
Attached below are just some of the pictures from this past year of the build so far. I have designed it at 1/8th scale so it will be able to fit into an estate car with ease and as you can see, there is still lots more still to do and I do hope you enjoy this as I move on with this project.
Firstly, as I can't get near the full-size version I had to make do with a plastic kit. The Revell and the Zaveda 1/72nd scale kits are the same moulds. Interestingly as all you hardened scale guys know, the 3 views on both of these kits differ from each other and differ from the actual plastic in the boxes. So that said, this will be a scale-ish build as the plastic and the 3 views don't match the full-size specs that I have to hand from 3 different sources.
First job is to cut it up into sections for scanning....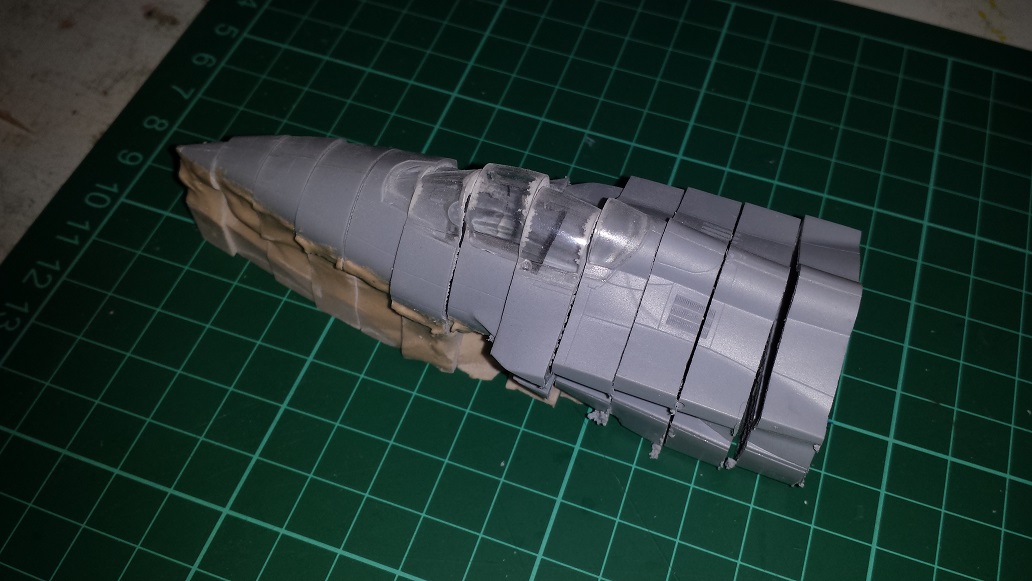 After scanning and a bit of CAD work (300 plus hours to make corrections and all that good scale stuff) I have some workable drawings.
Once I was satisfied the drawing all worked and were made "more" scale (notice I said more...) ....I ran some plywood through my laser cutter in house.
Here is the fuselage all jigged up.
Addition of some foam with gator/gorilla glue....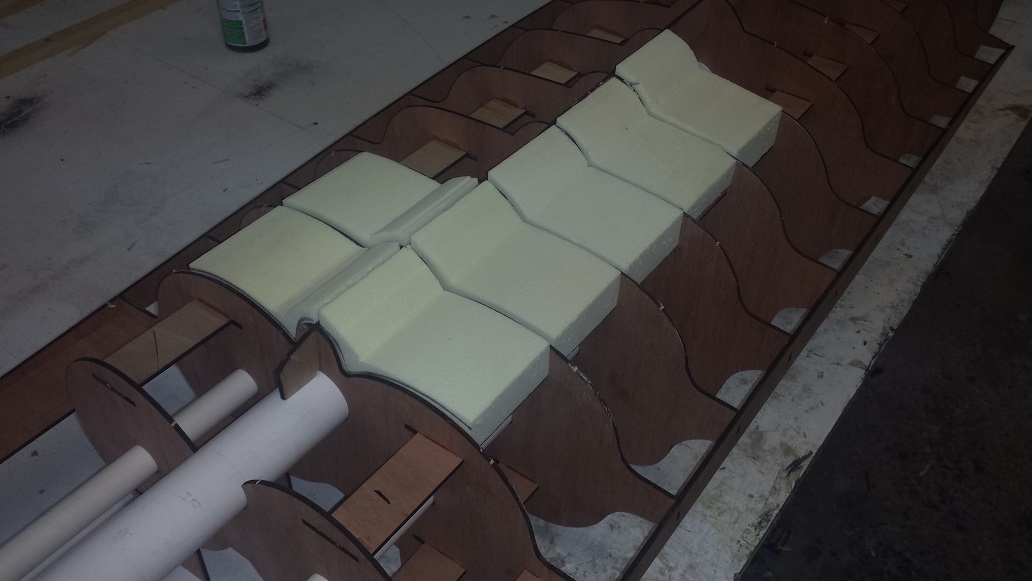 A bit of sanding and a few layers of 200gsm glass cloth/epoxy and peel ply.
After I removed all the peel-ply I then set about filling and priming the surface with a tub of filler and some 2K paint in my spray booth to get rid of the nasty fumes that a set of lungs doesn't take to kindly too.
Then once its sanded and sanded and a bit more sanding, I filled any small imperfections so I can star on detailing the surface.
And here it is with a set of balsa covered foam core wings for the "all together" photo shoot for inspiration for the next stage of the project. "detailing, moulding and finishing"
More to follow very soon as I get back into this build for 2015